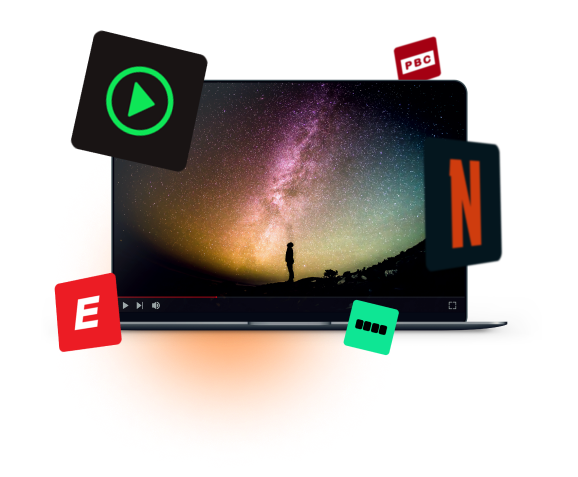 Global Server Network
Our server network includes 830+ bare-metal UltraVPN servers in over 125 server locations so you can access content at top speeds no matter your location.
Included for Free
Additional security features, no extra cost
With your UltraVPN subscription you're not only getting a secure
connection but also a free password manager and dark web scan.
Our Password Manager tool helps you save your passwords, auto-fill your information and automatically create secure passwords so you don't have to!
We'll search for your information across the dark web and notify you of anything that could compromise your security.
Hear what others have to say
Find out what other people are saying about UltraVPN

Works Great !!
So far so good! Ultra VPN works in the background and I never know it's there, but I know I'm protected. I haven't had any issues after using it on my phone and my other eletronic devices.

Brings peace of mind
I love having Ultra VPN. I feel comfortable and have peace of mind knowing my devices and my data is protected.

Love it
It doesn't seem to slow down my connection at all and if I look around a bit at different countries it even seems to be faster!
"UltraVPN is a fast VPN that does its job, giving you bulletproof privacy and security online."
"UltraVPN is a fast VPN that offers maximum privacy at half the price of most competing VPNs."
"Compared to other VPN providers, UltraVPN is competitively priced yet offers more features and great protection."
Frequently Asked Questions
A VPN, virtual private network, keeps your data safe online from hackers, snoopers, and identity thieves, while providing unrestricted access to blocked websites and services.
Without the security of a VPN, your web traffic is exposed. This means that cyber criminals can intercept your personal data and your ISP can see what you do online.
When you connect to UltraVPN, your web traffic is routed through our secure VPN servers, where it is then encrypted. This acts as a 'tunnel' for your data to travel through, keeping your sensitive information secure.
Stay private online When you're at home, at a coffee shop, or while traveling, if you are accessing WiFi without a VPN, you are connected to a public or shared network through your Internet Service Provider. This means that any information you send through the public network is just that — public. Since an ISP can see what information you're visiting, they can control the content you have access to by blocking and censoring websites.
Protect yourself on public WiFi Virtually anyone with the tools and know-how can see what you're doing online, track when you do it, and where you do it from. What's worse is hackers and cybercriminals can steal your personal information — such as credit cards, bank account numbers, passwords, and other personal data — and use it to commit fraud.
With the UltraVPN app, you get all the benefits of a secure VPN in just one click:
1. Sign up – Choose your plan and create an account online
2. Download – Download the UltraVPN app on your mobile and desktop devices
3. Launch App – Open up the UltraVPN app and sign in
4. Connect – Click the "Connect" button to turn on the VPN connection. Your device is now protected
While there are free VPN services available, they often come with limitations such as slower speeds, data caps, and fewer server locations. Paid VPN services typically offer faster speeds, more server locations, and better security features. With UltraVPN, you gain access to 830+ bare metal servers in over 125 server locations.