UltraVPN: Stable and Speedy VPN for Windows
The perfect match for any computer running Windows 10 or above.
How to Create an UltraVPN Connection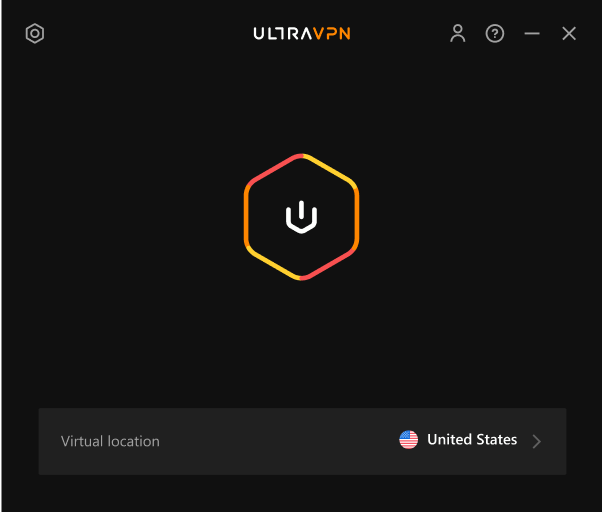 Step 1
Open the Windows UltraVPN app and simply click to use the default server.
Step 2
Switch servers by clicking the Location button and browsing the list.
Step 3
Enjoy seamless browsing through the VPN until you switch off.
Get UltraVPN for Windows Now
Our app supports every flavor of Windows.
Connect Your
HP Pavilion or Envy, Surface Book or
Surface Pro, Dell XPS, and more.
Compatible With
All modern versions of Windows, from
Windows 10 right up to the most recent
release.
Why Install UltraVPN?
VPN Without the Fuss
UltraVPN makes it easy and quick to get connected.
Military-Grade Encryption
Military-grade security keeps your activity from prying eyes while you're connected.
Passwatch
Keep your online accounts and data protected with our Password Manager tool. Save your passwords, auto-fill your information and automatically create secure passwords so you don't have to!
Quick Video Geo-Settings
Install the add-on for your browser to change the Netflix site you use.
Unlimited Data
Unlike competitors, we won't cap your browsing.
Dark Web Scan
With our solution we will ensure your information is safe – even across the dark web. We'll search, track and notify of anything that could compromise your security.
What's the Best VPN for Me?
If you're looking for a high-speed VPN with no logs and over 125 virtual locations, UltraVPN is the one for you.
Why Choose UltraVPN?
Military-Grade Encryption